Episode 29 - The Question that Will Elevate Your Presentations
Aug 09, 2023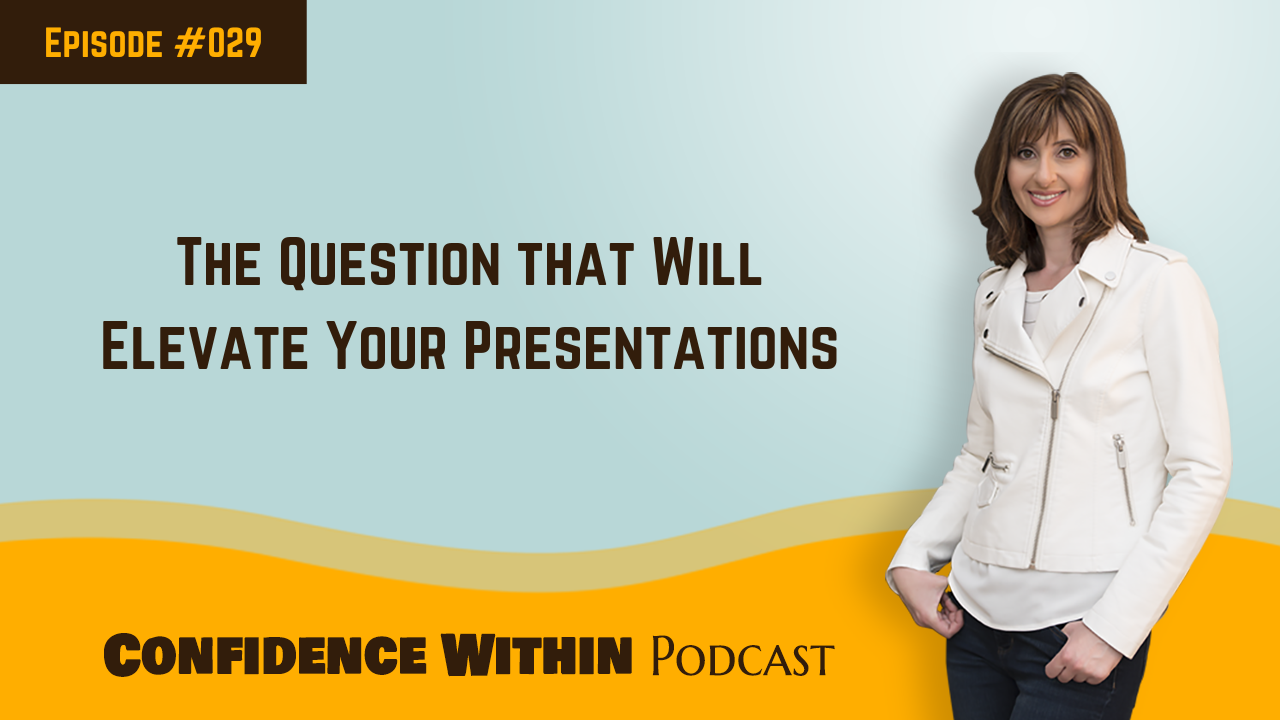 Have you ever experienced the frustration of presenting to a group of people who seemed disengaged? Or witnessed a presenter struggle to engage a disinterested audience? It's an unfortunate but common occurrence that can leave you and your audience feeling frustrated.
In this episode of the Confidence Within podcast, I share a vital question that many overlook when it comes to understanding their audience.
Because it's not just about what you want your audience to learn. There's a powerful mindset shift that holds the key to unlocking a whole new level of engagement. I'll share that mindset shift and reveal the game-changing question you must start asking yourself if you want to leave a lasting impact.
Connect with me online:
Get my FREE 2-day mini-course "Conquer Your Fear of Public Speaking from Within": http://www.ConquerYourFearMiniCourse.com/
Learn more about working with me in my Brilliant Speakers Academy® coaching program (specifically created for ambitious high-level professionals and entrepreneurs) to obliterate your fear of public speaking, drastically improve your communication and presentation skills, and help you be seen as a true leader in your company or industry: http://www.BrilliantSpeakersAcademy.com
Website: https://www.byvictorial.com/
Facebook: https://www.facebook.com/byvictorial
Instagram: https://www.instagram.com/byvictorial/
YouTube: https://www.youtube.com/c/victorialioznyansky
LinkedIn: https://www.linkedin.com/in/victoria-lioznyansky/