Episode 3 - Ignite Your Speaking Confidence Instantly With This One Question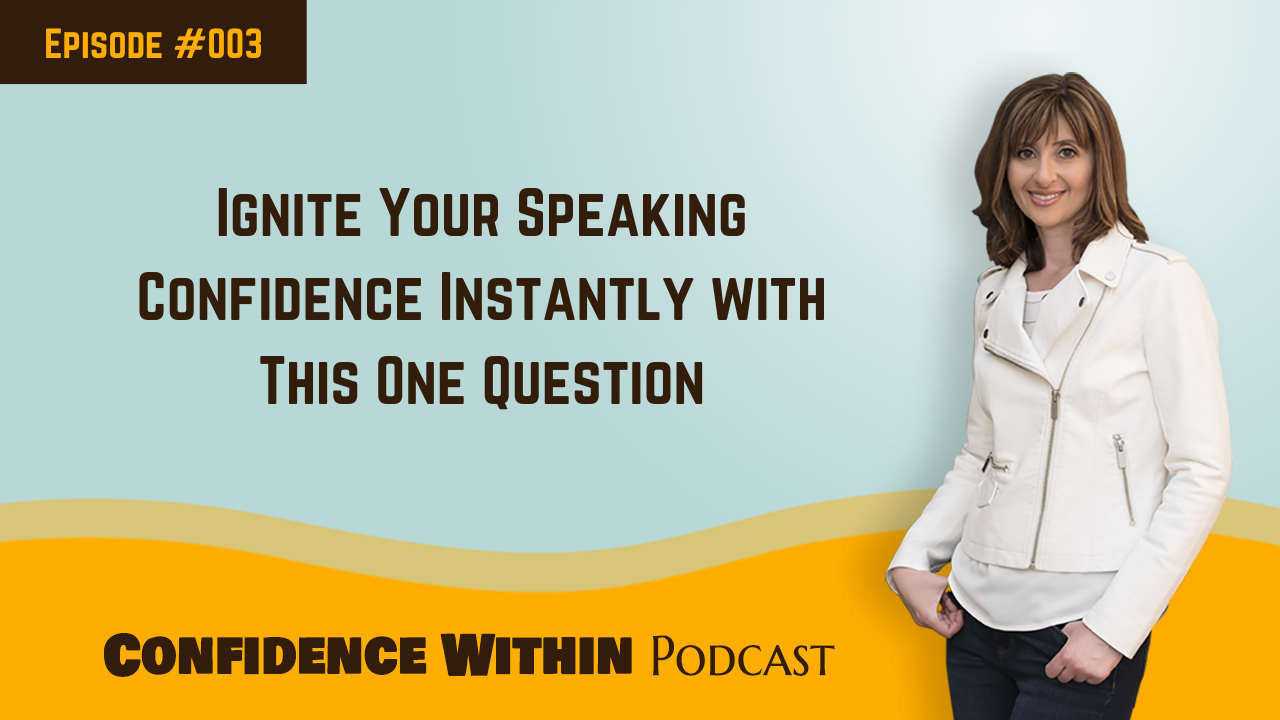 If one of your new year's resolutions for 2023 is overcoming the sweaty palms fear of public speaking, then this new episode is for you.
As someone who used to shrink at the thought of speaking publicly, I know how the fear manifests itself physically: shaking knees, a dry mouth, and thumping heartbeats. However, knowing the signs is one thing, but figuring out the solution? That's not so easy, right?
But here's a secret: Everything turns around for the better once you start focusing on how you make your audience feel. It can help you break the cycle and physical manifestations of fear. This can be effective in a variety of speaking situations, like giving a sales presentation, speaking in a meeting, doing a livestream, or speaking on stage.
So, the next time you're speaking with all eyes on you, focus on your audience and the desired impact of your message, rather than on your own feelings of insecurity or anxiety.
Do give this episode a listen because I explain all of this in detail to help you take the first step toward conquering your fear of public speaking!
Connect with me online:
Get my FREE 2-day mini-course "Conquer Your Fear of Public Speaking Once and For All": http://www.ConquerYourFearMiniCourse.com/
Learn more about working with me inside my Brilliant Speakers Academy® coaching program (specifically created for ambitious high-level professionals and entrepreneurs) to obliterate your fear of public speaking, drastically improve your communication and presentation skills, and help you be seen as a true leader in your company or industry: http://www.BrilliantSpeakersAcademy.com
Website: https://www.byvictorial.com/
Facebook: https://www.facebook.com/byvictorial
Instagram: https://www.instagram.com/byvictorial/
YouTube: https://www.youtube.com/c/victorialioznyansky
LinkedIn: https://www.linkedin.com/in/victoria-lioznyansky/